Easy Secretary Digital Services for Startup and SMEs
SGCorpSec provides Easy Secretary Digital services tailored for Corporate Secretaries in Singapore. Whether your company is small, medium, or larger, our specialized solutions ensure seamless compliance with regulations and efficient tracking of crucial deadlines. Led by our professional Corporate Secretary, we offer comprehensive online chartered secretary services, guaranteeing efficiency and reliability for your business. Trust us to keep your company running smoothly and in full compliance, meeting all the requirements as a Corporate Secretary in Singapore.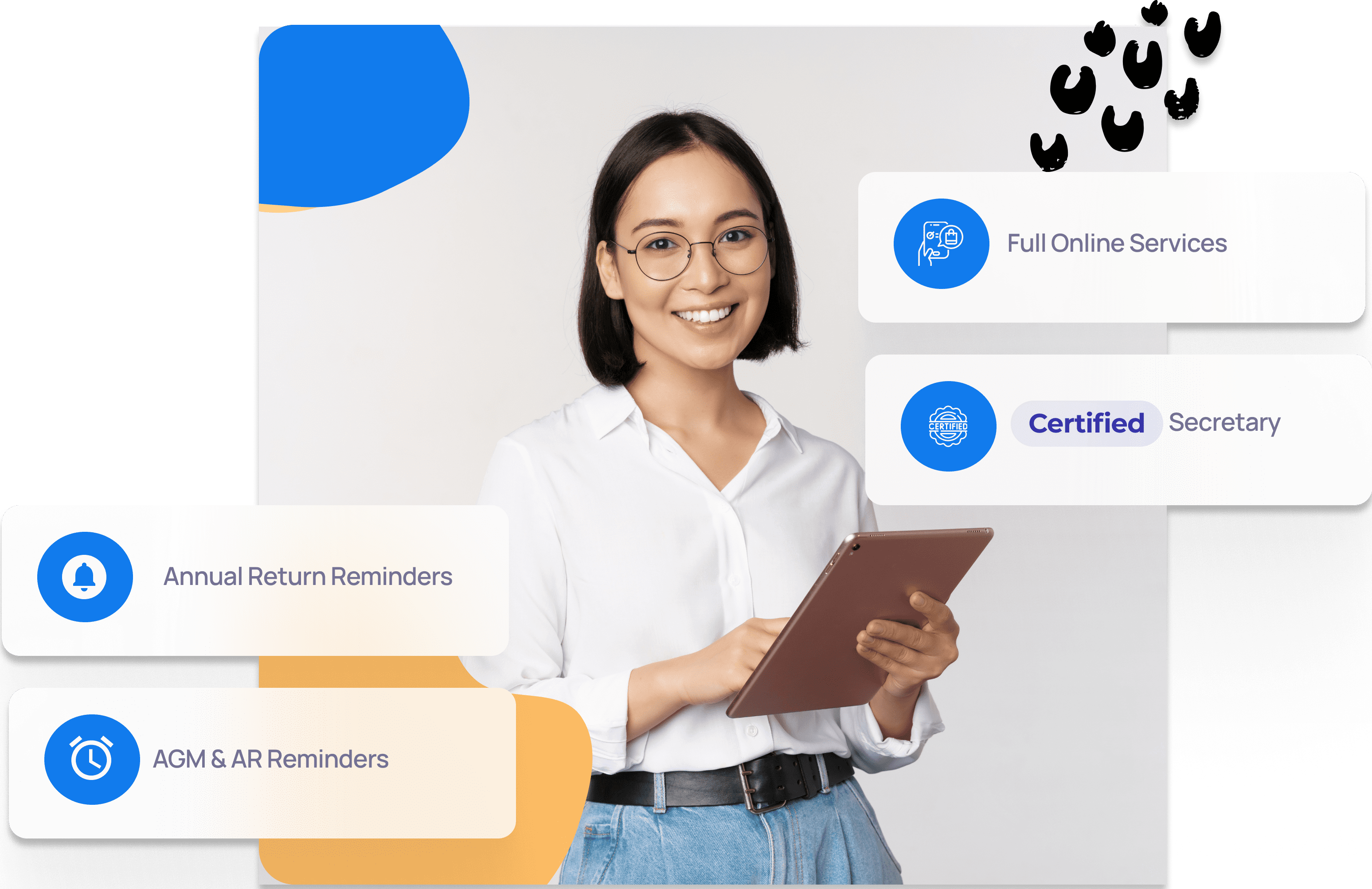 Easy Secretary
Outsource your Corporate Secretary to Easy Secretary within 24 hours
EasySecretary, Digital Corporate Secretary Services in Singapore. Streamlined solutions for all your requirements. Experience innovation now!
Are You Ready? Don't Waste Your Time Let's Contact us To Solving Your Secretarial Problem.
Free up your time to focus entirely on your business operations. At SG Corpsec, we offer the best Easy Secretary on a monthly, quarterly and annual basis. Contact us now to request a quote or consultation.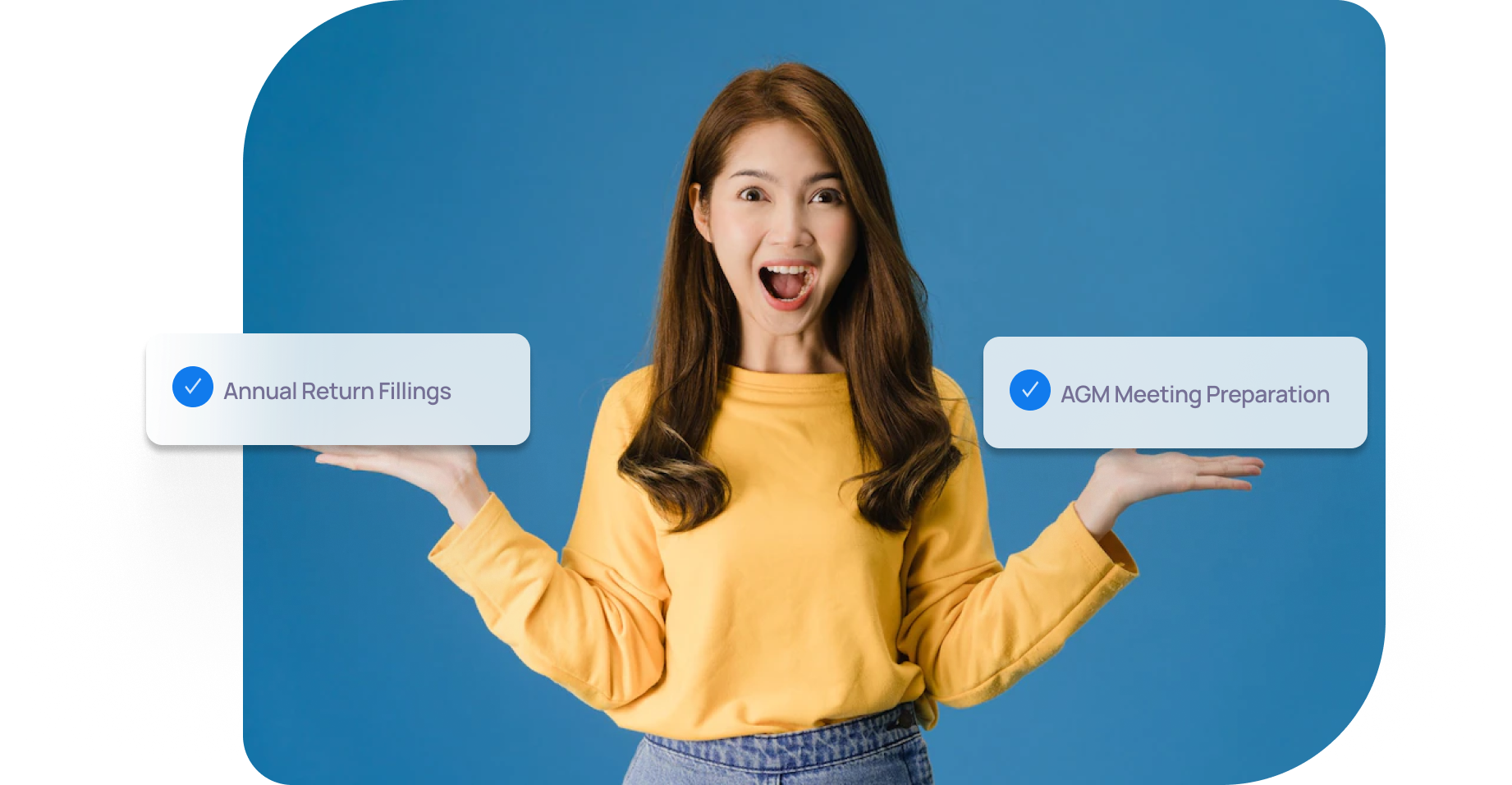 Small Things About Corporate Secretary
What does a corporate secretary mean?
A corporate secretary is responsible for maintaining a company's administrative work. The appointment of a company secretary is intended to help the company focus on developing its business and maintaining compliance. This involves annual return filing, statutory obligations and avoiding breach of laws. The appointed company secretary must be a citizen or permanent resident in Singapore. SG Corporate Secretary will ensure that all requirements and laws are adhered to.
What are the duties of a corporate secretary ?
The duties and roles of a corporate secretary or a company secretary include many different aspects, but the main duty and function of a company secretary is ensuring that a company is compliant with the companies' Act and assisting a company to fulfil mandatory requirements.
1.

AGM & Board Meetings

Schedule and organise general meetings and board meetings for the company. For instance, the company secretary will send a notice for Annual General Meeting (AGM) to the shareholders and other parties involved. In addition to that, during these meetings, the corporate secretary will also be responsible for taking the minutes and preparing the agenda.
2.

Registers 

Ensure that statutory registers are maintained and up-to-date. This normally involves, among many, register of charges, register of substantial shareholders and register of members.
3.

Company Affairs

Perform supervisory duties related to company matters.This ranges from tasks related to defining the shareholders' duties, ensuring that the company follows its statutory obligations, acting as a mediator between the directors and shareholders, answering questions from shareholders and handling affairs related to the shareholders, including providing financial statements.
4.

Compliance

Update details and information related to the companies. This involves notifying shareholders and directors about the changes in the company.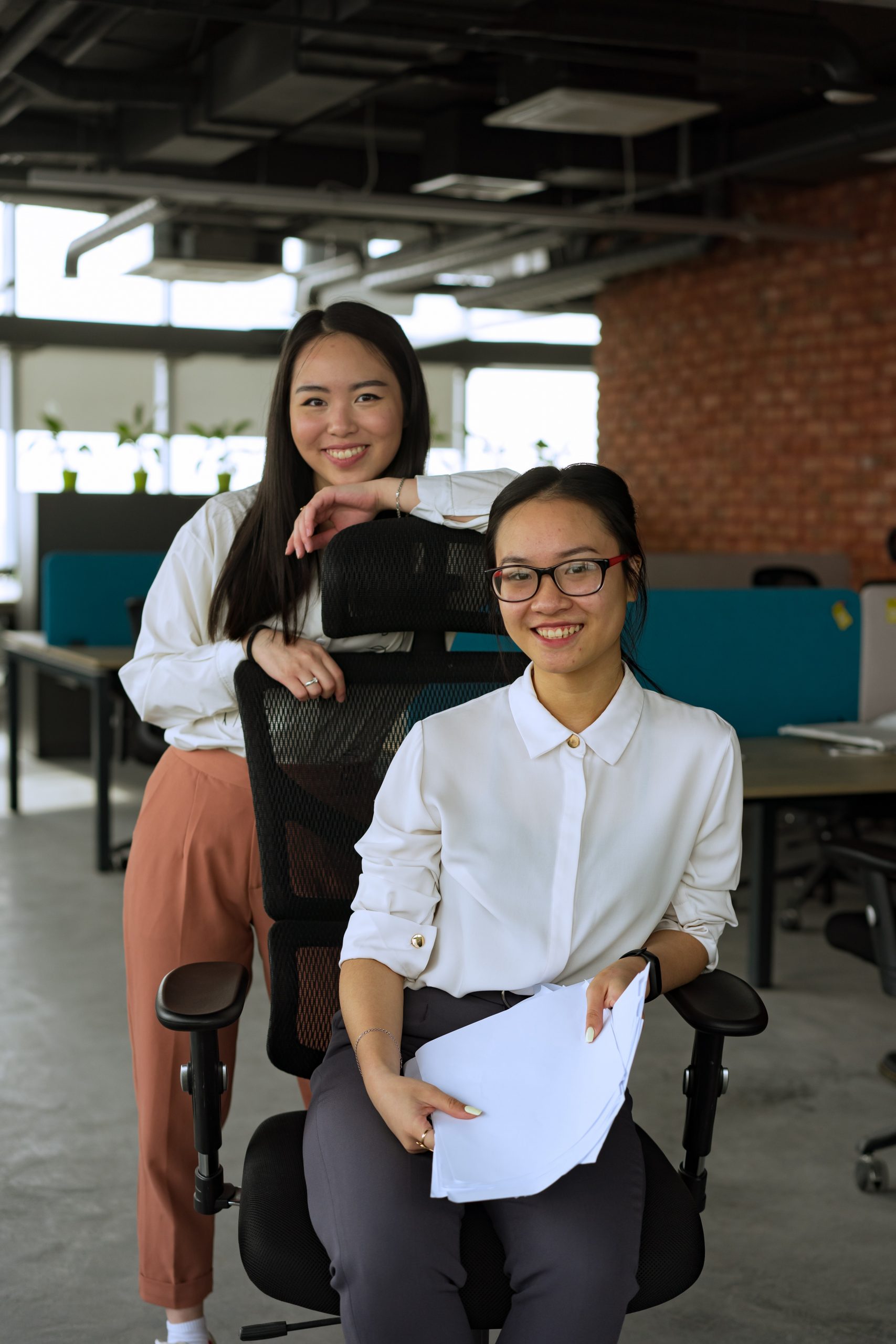 Our Easy SecretaryPricing
EasySecretary Services Package
All your corporate secretary or corporate secretarial needs are taken care of for startups, Small and medium companies, growth companies, and most prominent companies with a more complex corporate structure.
S$60/year
*) For the first time registration will charge S$280 
What Will You Get?
Appointing a qualified corporate secretary to be lodged with ACRA
Annual returns reminder & filing (inclusive of the S$60 ACRA filing fee)
AGM & Annual Return Reminder inclusive template

ECI (Corporate Tax Estimated) Reminder

Annual Tax Reminder
Not sure if we could help with your business?
Easy Secretary is a fully managed, truly dedicated virtual assistant who works for you just like a regular team member would do.
 Frequently Asked Questions
What is an EasySecretary?
Our EasySecretary is a highly skilled virtual assistant, covering business support skills to manage your Annual Tax, Corporate Tax Estimated, annual general meeting, and financial year-end reminder. Our unique service delivery model is built around our ForBis way of working together in a deep structure. This means that you will have a primary point of contact and allows us to deliver the most tailored service for your business. With your easy assistance, you'll always be supported and reminded – with no downtime for holidays or sickness.
How do I get started with EasySecretary?
We introduce you to speak with a member of our team to discuss how we can support you. It is great at this stage to gather an understanding of the tasks that are taking up most of your time, but we can support you with the template you need. We will also discuss how you would like to work with us and your preferred communication methods.
How do I track the work EasySecretary is doing?
You will receive a report showing you, to the minute, the reminder and activities your assistant has delivered. Together we will regularly review your reminder utilisation to offer our support and guidance, and ensure that your package is working for you.
Are your business support packages?
Our Packages are tailored to your requirements matching your business needs. We pride ourselves on our ability to be agile and flexible when presenting support solutions – we're here to fit in with you or your organisation's exact demands. The package includes an annual price and starts with a boarding price.
How can I contact my assistant?
In the way that works for you. From phone and email to WhatsApp, Google Workplace and Zoom, we'll integrate with your internal communication systems and software securely.
What our Happy clients are saying
We work with respected entrepreneurs, seasoned professionals and leaders in their fields
Easy Assist Secretary  supported the development of my business for over a year. They very quickly understood my niche and handled all of my tasks including research, scheduling and interaction that used to take me hours but took them less time and improved engagement as well. As a result I was able to focus on my clients and grow my business to the next stage. Easy Assist Secretary were the ideal partner and I would recommend them to any other small business owner looking to grow.
– AP
Whether it was general administration, time management, presentation preparation, VIP management to hosting, travel and accommodation schedules, meeting rosters or reporting Easy Assist Secretary was an invaluable asisst in a consistently challenging and fast moving environment.
– TK
Easy Assist Secretary took on a job for us at short notice which we couldn't have easily done without their help. We were really happy with the way the tasks were completed and better still I liked how it all happened with minimal involvement from us
– AH